Ova strategija je sustav klađenja za koji se tvrdi da radi u većini slučajeva i koji navodno može donijeti igračima velike dobitke. Radi se o binarnoj kockarskoj strategiji, što znači da se može koristiti u svakoj opkladi s samo dva moguća ishoda. Najčešće je popularna kod ruleta i klađenja na crveno ili crno.
D'Alembert sustav klađenja je samo jedan od mnogih binarnih kockarskih sustava, kao što je Martingale sustav, i temelji se na ideji da donese više dobitaka nego što košta igrača. To je, naravno, san svakog igrača – imati strategiju koja mu omogućava da pobijedi kuću i osvoji veliku količinu novca. Međutim, kao i kod svake od tih strategija, čak i ako je uspješna, D'Alembert sustav ima svoje nedostatke. D'Alembert sustav je drugi najpopularniji sustav među igračima, odmah nakon Martingale sustava.
Povijest
Francuz Žan le Rond D'Alembert bio je, prema tadašnjim standardima, izvanbračno dijete poznatog časnika iz 18. stoljeća. Unatoč teškoćama tijekom djetinjstva i života u relativnom siromaštvu, uspio je steknuti dobro obrazovanje i brzo se počeo baviti matematikom i idejama Isaaca Newtona. Kao matematičar, D'Alembert je razvijao različite modele te se bavio teorijom ruleta, što ga je dovelo do stvaranja kockarskog sustava koji je nazvan po njemu.
Funkcioniranje D'Alembert strategije
D'Alembert strategija je u stvarnosti vrlo jednostavna, posebno u usporedbi s drugim strategijama poput Labušera, na primjer. Bitna ideja D'Alembert strategije slična je klasičnom Martingale sustavu, ali s jednom važnom razlikom: povećanje uloga u D'Alembert strategiji mnogo je ravnomjernije u usporedbi s agresivnim udvostručavanjem uloga u Martingale sustavu. Rezultat toga je jedan od najsigurnijih i najlakših sustava u ruletu.
Sustav je dizajniran da radi za opklade koje imaju gotovo 50 posto šanse za pobjedu, takozvane ravnotežne opklade, što uključuje crveno/crno, veće/manje i slično. Logika iza ove strategije je da će dug niz crvenih polja sigurno biti praćen dugim nizom crnih polja.
Igrač mora odabrati početni ulog koji će biti osnova za D'Alembertovu strategiju. To može biti čip ili određeni iznos novca, a izbor ovisi o igraču. Može biti manji ili veći, prema želji igrača, ali igrač mora biti svjestan mogućnosti da će u nekom trenutku morati ulagati na više strana, stoga bi najbolje bilo da početni ulog ne prelazi jedan posto ukupnog novčanog iznosa igrača. Mnogi stručnjaci tvrde da je najsigurniji iznos oko 0,50 ili 0,33 posto ukupnog iznosa.
Strategija se sastoji u postupnom povećavanju uloga kada igrač gubi i postupnom smanjenju kada pobjeđuje. Igrač započinje s minimalnim ulogom i prilagođava ga prema potrebi.
U klasičnom D'Alembert sustavu nema maksimalnog uloga ili broja uloga na koje će igrač ulagati. Međutim, igraču je dopušteno postaviti donji prag kako bi osigurao da mu ulozi ne izmaknu kontroli. Na primjer, igrač može odlučiti da se nikada neće kladiti na više od pet jedinica bez obzira na preporuke sustava prema kojem igra.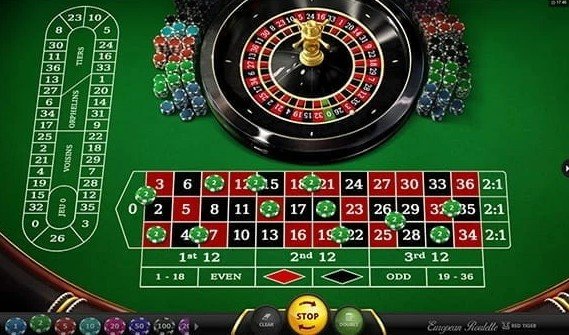 Prednosti D'Alembet strategije
Kada razmatramo sigurne strategije za kockanje, D'Alembert strategija svakako ima svoje prednosti. Igrači mogu ostvariti dobitak s relativno malim ulozima, a način postupnog povećanja uloga obično ih štiti od dostizanja stolnih limita, što može biti česta pojava pri upotrebi drugih ruletnih strategija. Naravno, važno je napomenuti da čak i uz ovu strategiju, nikada nije potpuno isključena mogućnost dugog niza gubitaka, ali generalno je teško postići vrlo visoke uloge koristeći ovaj sustav igranja.
Ono što je važno igračima jest da je ovaj sustav vrlo jednostavan za naučiti i potpuno savladati. Igrači ne moraju ništa zapisivati; jednostavno trebaju imati u glavi veličinu uloga i prilagođavati je ovisno o tome kako im ide s dobitcima u trenutnom trenutku.
Mane strategije
Kada uzimamo u obzir da je D'Alembert strategija niska rizična, igrači ne mogu očekivati velike dobitke od nje. Igrači ulažu male iznose novca, pa će stoga osvajati male iznose. Igrači će vjerojatno ciljati na postizanje ravnoteže između broja dobivenih i izgubljenih spinova, ali nije realno očekivati da će se to dogoditi tijekom dulje igre, jer na kraju krajeva, kuća uvijek ima prednost.
Također, ako šanse nisu na strani igrača i upadne u dugi niz gubitaka, imat će teškoća s oporavkom pomoću ove strategije. Jedina stvarna šansa za povrat je isto takav niz pobjeda, a takvi su nizovi zaista rijetki.
Prilagodba D'Alembertove strategije
S obzirom na to da je D'Alembert strategija prilično stara, pojavilo se mnogo varijacija i dodataka tokom godina. Ukupna jednostavnost ovog sistema čini ga odličnom osnovom na kojoj igrač može izgraditi svoju vlastitu strategiju za igranje ruleta. Evo nekoliko mogućih prilagođenih varijacija:
Progresija uloga – Prilagođavanje originalnoj progresiji uloga može dovesti do zanimljivih rezultata. Umjesto smanjivanja uloga nakon dobitka, igrač može zadržati istu opkladu za sljedeći spin. To će rezultirati malim gubicima koji će biti potpuno nadoknađeni dobitkom. Međutim, uzimajući u obzir ograničenje stola u kazinu, igrač će na kraju završiti s malim gubitkom. Igrači ne bi trebali dozvoliti da ih kućina prednost obeshrabri, jer se to događa na duži rok. Uvijek postoji šansa za dug niz pobjeda.
Obrnuti D'Alembert sistem – Kao i većina drugih kockarskih sistema, D'Alembert strategija ima i svoju obrnutu verziju. Obrnuta verzija radi na isti način kao i originalna, samo obrnuto. Igrač povećava ulog nakon dobitka i smanjuje ga nakon gubitka.
Agresivni D'Alembert sistem – Ovo je varijacija originalnog sistema u kojoj se zadržavaju ista pravila, osim jednog izuzetka. Taj izuzetak podrazumijeva da igrač zadrži isti ulog nakon dobitka, odnosno igrač nastavlja ulagati isti iznos sve dok ne doživi gubitak.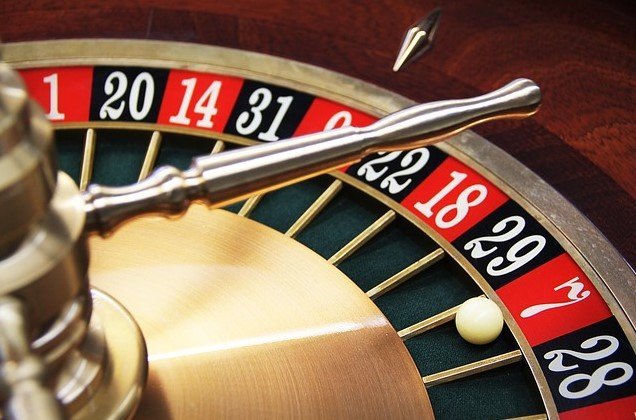 Da li je D'Alembertov sistem pravi izbor?
Ako je igrač zainteresiran za igranje s niskim rizikom, s mogućnošću manjih dobitaka, posebno ako ima ograničen budžet, tada je D'Alembertova strategija svakako dobar izbor. Pravila su jednostavna za pratiti, a igrač neće brzo upasti u probleme jer je progresija uloga sporija. Iako možda nije najučinkovitija strategija za povrat nakon dugog niza gubitaka, mnogi igrači je odabiru kao alternativu riskantnijim pristupima u kazinima.
Opasnosti D'Alembertove strategije
Kao što je već naglašeno, D'Alembertova strategija se temelji na ideji da će se u nekom trenutku izjednačiti broj izgubljenih i dobitnih uloga. Međutim, igrači često zanemaruju činjenicu da će vreme potrebno za izjednačenje ovih brojeva biti znatno duže nego što se prvobitno može pomisliti.
Essencijalno, to je glavna mana ovih sistema, jer je malo verovatno da će se učestalost suprotnih rezultata izjednačiti tokom igre, osim ako igrači ne provedu znatno mnogo vremena za ruletnim stolom. To je razlog zašto se ova ideja često smatra neizvodljivom u kontekstu ruleta. Ako se broj pobedničkih i gubitničkih uloga ne izjednači dok igrač igra, postoji velika verovatnoća da će završiti bez ikakvih dobitaka, što svakako nije poželjna situacija za igrače.
Zbog toga mnogi igrači preferiraju D'Alembertov sistem, jer za razliku od Martingale sistema koji ponekad može biti vrlo agresivan, D'Alembertova strategija je blaža zbog toga što igrači ne moraju udvostručavati uloge svaki put kada dožive gubitak.
Iako D'Alembert sistem privlači igrače zbog svoje jednostavnosti, ljubitelji ruleta ne bi smeli zaboraviti da korišćenje ovog sistema neće značajno uticati na njihove šanse za pobedu. Takođe, isto važi i za limit kazina, jer bez obzira na to koriste li igrači prednosti D'Alembertove strategije ili bilo kojeg drugog sistema koji je dostupan, kuća i dalje ima prednost.
Zaključak
Kada se sve uzme u obzir, mnogi ljubitelji kockanja su radoznali da isprobaju D'Alembertovu strategiju jer ne zahteva složene računske operacije prilikom prilagođavanja uloga prema ishodu prethodne igre. Još jedna stvar koja ovaj sistem čini popularnim među kazino igračima je njegova veća sigurnost u poređenju s drugim ruletnim sistemima, jer suma novca koju igrači rizikuju ne raste do visokih granica.
Međutim, zbog toga igrači neće imati tako velike šanse da napuste sto s velikim dobitkom. Slično tome, nadoknada eventualnih gubitaka će biti moguća samo ako uspeju ostvariti nekoliko uzastopnih pobeda, što ponekad može biti izazovno.
D'Alembertov sistem za kockanje ima svoje prednosti i mane koje igrači trebaju pažljivo razmotriti pre nego što se odluče za njegovu primenu, ali svakako je vredno razmatranja kao opcija za igrače koji nisu spremni koristiti rizičnije sisteme igranja.