Svi koji igraju u online kazinima sigurno su čuli za Microgaming. Ova kompanija nije poznata samo kao najbolji provajder online softvera, već je također daleko poznata po inovacijama. Igre koje nudi ova kompanija znatno su nadmašile standarde koji važe za industriju online gejminga i podigle ovu vrstu zabave na potpuno novu razinu. Microgaming kazina trenutno imaju licencirane verzije nekih od najvećih brendova, uključujući i Marvel stripove. Poznati po visokim standardima u igrama i, prije svega, po fer igri, Microgaming kazina i dalje su vrhunski izbor za sve igrače.
Povjest
Microgaming je nedvojbeno lider u industriji igara na sreću kada je riječ o online tržištu. Kompanija je bila pionir u ovom poslu jer je još 1994. godine osnovala prvi pravi online kazino, a deset godina kasnije lansirala je i prvi mobilni kazino, čak i prije nego što je takav način igranja postao popularan.
Nakon toga, kompanija je napravila sljedeći korak tako što je 2010. godine pokrenula vlastitu platformu nazvanu Quickfire, što je predstavljalo još jedan značajan trenutak u industriji online gejminga. Ova iznimno moćna platforma omogućila je kazino operatorima integraciju Microgaming slotova i bingo igara uz minimalne troškove i vrijeme, što je rezultiralo znatnim povećanjem dostupnosti naslova kompanije. To ne samo da pokazuje da Microgaming uvijek gleda naprijed, već i da kompanija razumije što točno tržište želi.
Microgaming postaje svakim danom sve bolji, što je potvrđeno brojnim nagradama tijekom godina, doslovno svake godine. Kompanija konstantno dobiva priznanja za svoje inovativne i moderne igre.
Microgaming igre
Igrači će brzo primijetiti da Microgaming u svojoj ponudi ima gotovo svaku vrstu igre koju igrači mogu zamisliti. Osim stotina slot igara, tu je i oko 50 stolnih igara, izbor "grebalica" koje su inspirirane popularnim slotovima Immortal Romance, Avalon i Lost Vegas, kao i nekoliko bingo igara. Microgaming je također razvio neobične interaktivne igre kao što su Poke The Guy i The Incredible Balloon Machine.
Slot igre
Izbor slotova su vjerojatno najjači dio Microgamingovog portfelja i kompanija je svjesna toga. Ponuda obuhvaća više od 400 jedinstvenih igara koje će igrači moći uživati godinama. Raznolikost i obim slotova koje Microgaming nudi dovoljni su za cijeli online kazino, kao što se ponekad i događa.
U njihovoj biblioteci gotovo da postoji svaka vrsta slota. Veliki broj igara omogućio je kompaniji da eksperimentira s nekim zanimljivim konceptima, pa je moguće pronaći stare i nove mehanike igranja koje se koriste. Bez obzira na to za koji se slot igrači odluče, mogu biti sigurni da ih očekuje nešto zanimljivo. Igre uključuju i širok spektar bonus rundi, a zbog velikog broja igara često se događa da neke igre jednostavno podsjećaju jedna na drugu, što je teško izbjeći s ovakvim obimom.
S obzirom na dugu prisutnost kompanije, neke od igara su prilično stare prema internetskim standardima, što znači da će igrači naići na naslove s zastarjelim grafičkim elementima. Među najpopularnijim slotovima su Game of Thrones, Immortal Romance, Mega Moolah i Thunderstruck.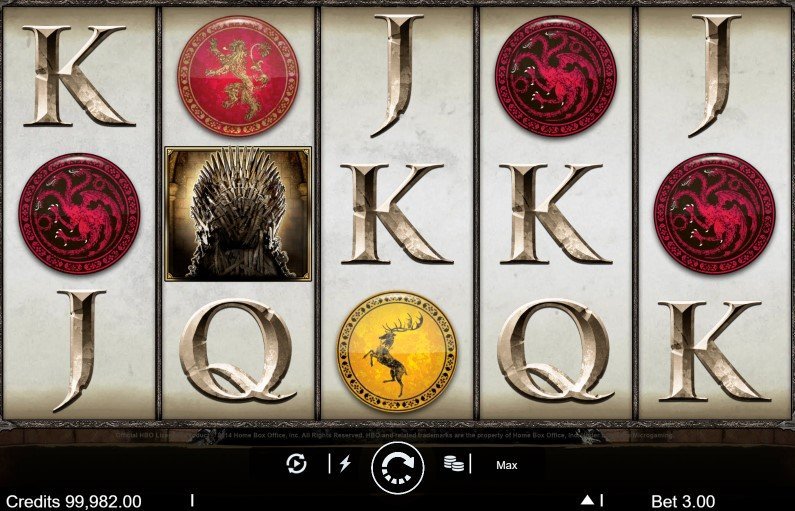 Stone igre
Ljubitelji stonih igara će biti zadovoljni saznanjem da Microgaming nudi širok izbor blackjacka, ruleta, kazino pokera, crapsa i bakarata. Gotovo da nema slabih tačaka u ovom portfelju kompanije i igrači će lako pronaći ono što žele igrati. Lista stonih igara uglavnom se sastoji od varijacija ruleta i blackjacka, s posebnim naglaskom na Gold Series i Premier. Ove igre dolaze s poboljšanom grafikom i dostupne su u nekoliko verzija. Naslovi u kategoriji ruleta nude klasične varijacije, ali i neke inovacije kao što je Multi-Wheel rulet.
Što se tiče blackjacka, također postoji dovoljno opcija za igrače. Osim klasičnih verzija, dostupne su i razne varijacije kao što su Spanish 21 i Pontoon. Kada su u pitanju druge stolne igre, igrači će imati priliku iskušati svoju sreću u različitim varijacijama kazino pokera, crapsa, bakarata i drugih.
Džekpot igre
Osim standardnih video slotova, Microgaming je razvio i brojne progresivne džekpot igre. One sadrže nagradni fond koji raste nakon svake opklade i u nekim slučajevima može doseći milionske iznose. Microgaming je vodeći u ovom žanru jer je kompanija do sada isplatila 1,25 milijardi eura, kako je navedeno na njihovoj web stranici.
Osim dobro poznatih igara Mega Moolah i Mega Moolah Isis, Microgaming nudi i druge opcije za igranje kao što su Lots a Loot, Treasure Nile, Bridesmaids, Major Millions, King Cashalot i Cash Splash. Svaka od ovih igara ima progresivni džekpot i igrači mogu ostvariti izuzetno dobitne dobitke.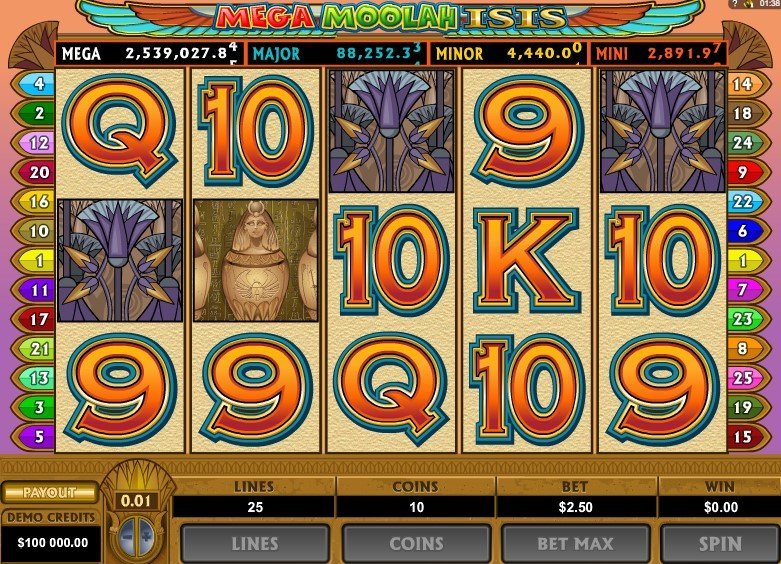 Kazino uživo
Kao vrhunski provajder softvera, Microgaming ima vlastitu platformu za kazino uživo. Kazino uživo radi iz Kanade i prenosi igre velikom broju online kazina širom svijeta. Osim toga, Microgaming eksperimentira s formatom, posebno s Plejboj serijom gdje su dileri obučeni kao Plejboj zečice.
Što se tiče igara, Microgamingov kazino uživo uključuje rulet, blackjack, bakarat i kazino poker. Postoji mnogo stolova za blackjack i bakarat, što igračima omogućava da lako pronađu slobodan sto. Također, različiti stolovi omogućavaju različite granice uloga, pa neki odgovaraju igračima koji su spremni više ulagati, dok su drugi namijenjeni opuštenijim igračima.
S tehničke strane, ova platforma za kazino uživo je vrlo napredna. Korisnik može prilagoditi kvalitetu prijenosa uživo za najbolje igračko iskustvo i čak igrati više igara istovremeno.
Viper softver
Ovo je tehnologija koju je Microgaming predstavio još 2002. godine, a Viper je stvorio priličnu pomutnju omogućujući igračima neke vrlo inovativne i jedinstvene alate, kao i poboljšani interfejs, grafiku, navigaciju i zvuk.
Igrači s ovom tehnologijom mogu igrati s više različitih platformi bez obzira na brzinu interneta koju imaju, a dva ključna moda Viper softvera su Expert mod i Auto-play mod, oba nude igračima veliku priliku da maksimiziraju svoj povrat i tako dobiju najveću moguću vrijednost za svoj ulog.
Viper softver nudi više jedinstvenih igara nego neki drugi, a odlikuje ga i izvrsna kombinacija sigurnosti, visokih tehnoloških standarda i originalnih igara za svaku platformu.
Mobilna platforma
Mobilno igranje je uvijek važan aspekt u online gejming industriji, i igrače će razveseliti činjenica da je Microgaming softver dostupan na bilo kojem mobilnom uređaju s internet vezom. To znači da korisnici Android i iOS uređaja mogu uživati ​​neovisno o tome na kojoj platformi se nalaze.
Igre se također mogu pokrenuti u web pregledniku, vrijeme učitavanja je kratko, a igre jednako dobro rade i na tabletima i pametnim telefonima.
Licence
Igrači mogu biti sigurni kada su u pitanju dozvole za igre koje nudi Microgaming. Kao kompanija koja je prisutna koliko i sama industrija online gejminga, održavaju se dugi niz godina zahvaljujući poštenoj igri.
Microgaming posjeduje niz licenci u zemljama Evrope i Južne Amerike. Trenutno, kompanija ima licencu od Komisije za kockanje Velike Britanije, kao i od Malteškog regulatornog tijela za igre na sreću. Obe ove institucije u svetu online igara na sreću uživaju visok ugled. S obzirom na globalnu dostupnost proizvoda kompanije Microgaming, posjeduju i licence za druge delove sveta.
Zaključak
Kompanija Microgaming bila je prisutna od samih početaka, istinski pionir u svetu online gejminga. Tokom godina, donosila je mnoge pametne strateške odluke, razvila izvanredan softver i pomerala granice inovativnim rešenjima. Značajan broj njenih igara nalazi se među najpopularnijim slot igrama na svetu, a teško je pronaći ozbiljniju manu.
Nema šanse da bi kompanija dostigla svoju trenutnu poziciju da je pravila samo prosečne igre i softverska rešenja. Za razliku od mnogih drugih provajdera, Microgaming se trudi da uvek ponudi raznovrsnost igara izvan slotova.