Povijest
Kad je riječ o online kockanju, lako je dobiti dojam da je tržište pretrpano zbog velikog izbora različitih tema i formata koji su danas dostupni. To može biti izazov za igrače koji žele isprobati nove slot igre. Jednostavno rješenje je da igrači pretraže veliku knjižnicu igara temeljem pružatelja usluga, kao Play'n GO.
Najbolji pružatelji usluga igara za online kasina nisu stekli svoj ugled sjedeći skrštenih ruku, već konstantno gurajući granice dizajna igara. Jedan od takvih pružatelja usluga je Play'n GO, koji se etablirao kao vodeći kreator i specijalist za proizvode dizajnirane za igranje u online kasinima, kao i na mobilnim uređajima poput pametnih telefona i tableta.
Play'n GO je osnovan sredinom devedesetih godina od strane male grupe developera iz Švedske. Počeli su raditi kao dio druge poznate softverske kompanije, ali od 2005. godine djeluju kao neovisna kompanija. Sjedište kompanije nalazi se u Švedskoj, a imaju dozvolu za rad u Velikoj Britaniji, Malti, Danskoj, Gibraltaru i Belgiji. Trenutno, kompanija nudi preko 100 igara i 324 jackpotova na više od 30 različitih jezika. U nastavku ćemo pokušati objasniti što Play'n GO nudi igračima i zašto ovaj pružatelj usluga ima izuzetno visok rejting među konkurencijom, koja nije zanemariva.
Play'n GO kazino softver
O provajderu Play'n GO može se reći mnogo pozitivnih stvari, prije svega zbog jednostavnosti i lakoće upotrebe njihovih igara. To znači da svatko može igrati njihove igre, što rezultira velikim auditorijem za njihove naslove. Igrači ne moraju biti tehnički stručnjaci kako bi uživali u igrama ovog provajdera. Stoga su izvrsna opcija, pogotovo za početnike u online kazino igrama.
Osim toga, igre Play'n GO provajdera dizajnirane su s atraktivnim i uzbudljivim temama, pri čemu su grafika, boje i zvuk optimizirani kako bi stvorili vrlo zabavno iskustvo za igrače. Istovremeno, igrači imaju priliku osvojiti velike jackpotove. Također, kompanija je razvila softver za popularne stolne igre kao što su rulet, blackjack, bakarat i poker.
Play'n GO igre
Kao što smo već naglasili, igre ove kompanije su prilično jednostavne i lako razumljive, s izvrsnom grafikom koja ih čini idealnim izborom za početnike, iako će biti jednako privlačne i iskusnim igračima. Portfelj kompanije uglavnom se usmjerava na online slot igre, iako se u njihovoj bogatoj knjižnici nalazi nekoliko verzija stolnih igara i igara s kartama, kao i bingo igara.
Među mnogim poznatim slotovima koje je ova kompanija proizvela, spadaju Gunslinger Reloaded, Street Magic, Sizzling Spins slot, Rich Wilde serija slotova i House of Doom. Ako igrači žele nešto neobično, tu je zanimljiv naslov Leprechaun Goes Egypt.
U njihovoj knjižnici također se mogu naći različite varijacije video poker igara, kao i stolnih igara uz nekoliko uzbudljivih bingo igara. Što se tiče stolnih igara, ovaj provajder nudi bakarat, Pai Gow Poker i njegovu verziju Caribbean Stud Poker. Ipak, njihov glavni fokus je na blackjacku, nudeći osam različitih verzija ove igre, uključujući nekoliko koje omogućavaju igračima da igraju više ruku. Također nude tri verzije ruleta, među kojima se nalazi i relativno rijedak Francuski rulet. Sve igre se izvrsno izvode na stolnim računalima i mobilnim platformama, omogućavajući igračima da ih igraju bilo kad i bilo gdje.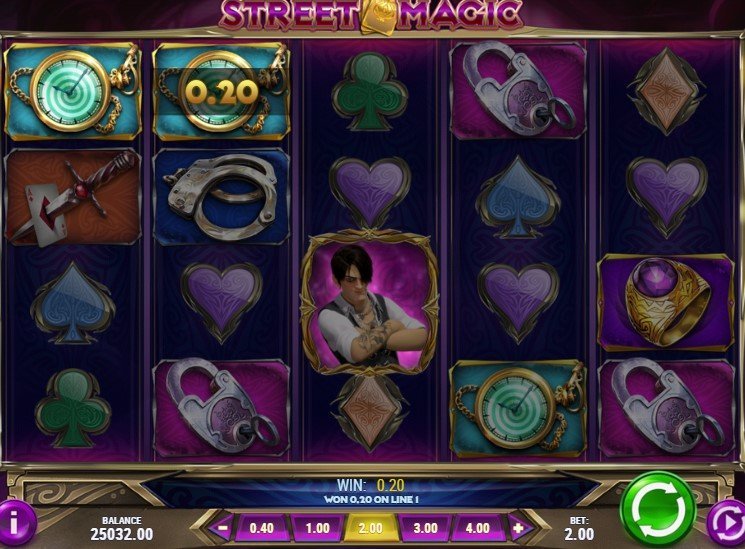 Slotovi
Ova vrsta igara jedna je od najtraženijih kada su u pitanju online kasino igre. Iako Play'n GO stvara i druge vrste igara, slotovi su njihov glavni fokus. Zbog toga igrači kod ovog provajdera mogu pronaći više od 145 slot igara u njihovoj kolekciji. Tematike slotova kod ovog provajdera su raznolike, uključujući voćne, povijesne, fantastične, azijske, klasične, sportske i mnoge druge koje igrači mogu zamisliti.
Međutim, ovaj provajder se ne bavi samo kreiranjem igara, već to čini s velikom vještinom i strašću. Svaki slot ima svoje jedinstvene karakteristike, odličnu grafiku i zanimljivu priču. Zbog toga je ovaj provajder toliko priznat u industriji igara. Kao jedan od vodećih provajdera igara, sve igre Play'n GO kompanije stvorene su za uživanje, a mnogo slotova treba igrati više od samo nekoliko vrtnji.
Stone igre
Ova vrsta igara nije visoko prioritetna za ovog provajdera, ali Play'n GO ih ipak ima u svojoj ponudi. Iako u ponudi postoje stolne igre i video bingo, trenutno Play'n GO ne nudi video poker igre. Igrači će pronaći više od deset stolnih igara u njihovoj ponudi, koje pružaju 3D iskustvo koje se može usporediti s igrama konkurentske kompanije kada su u pitanju ovakve igre. U ovoj ponudi se izdvajaju igre poput 3 Hand Casino Hold'Em, Money Wheel, European Roulette PRO i Double Exposure Blackjack.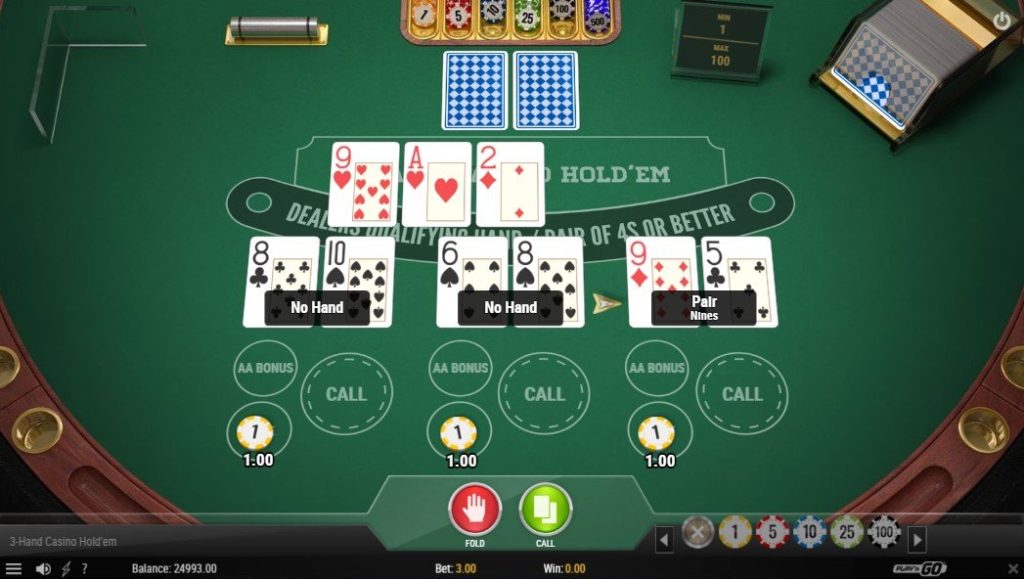 Bonusi i promocije
Ovaj provajder nudi igračima raznolik spektar bonusa i besplatnih spinova u svojim kasinima. Bonusi i besplatni spinovi obično su dostupni za trenutno igranje na računalu ili mobilnim uređajima.
Standardni bonusi koji se mogu naći u online kasinima uključuju dobrodošli bonusi, besplatni spinovi, bonuse vjernosti i mnoge druge. Nema sumnje da će igrači s ovim provajderom pronaći željenu kasino igru i bonus s kojim mogu igrati.
Play'n GO ne nudi samo uzbudljive igre, već igrači imaju pristup i izvanrednim jackpotovima te visokim povratima. Dodatno, nude i jedinstvene bonuse koji omogućuju igračima da osvoje velike dobitke igrajući njihove slot igre. Sve kasino promocije i posebne ponude ovise o online kasinu koji igrači odaberu. Stoga, igrači trebaju isprobati različite kasina koja nude ove igre kako bi pronašli najbolje ponude.
Mobilna podrška
Play'n GO je razvio vlastitu mobilnu platformu koja igračima omogućuje igranje kasino igara na mobilnim uređajima. Njihove mobilne igre predstavljaju vjernu reprodukciju njihovih verzija za stolna računala, s istom grafikom i dodacima, što rezultira proizvodom koji je lako prepoznatljiv bez obzira igrate li na stolnom računalu, tabletu ili pametnom telefonu.
Iako Play'n GO-ova biblioteka naslova mobilnih igara možda nije tako velika kao kod nekih drugih provajdera na tržištu, dobro je razvijena kako bi zadovoljila različite ukuse. Njihova najnovija izdanja mobilnih igara bila su vrlo impresivna, a u budućnosti se može očekivati još sjajnih naslova od ovog provajdera.
Licence
Play'n GO posjeduje licence od nekoliko europskih nadzornih tijela iz različitih zemalja, uključujući Veliku Britaniju, Dansku, Belgiju, Maltu i Gibraltar. S obzirom na to da regulatorna tijela iz ovih zemalja nadziru ovog softverskog provajdera, igrači mogu biti sigurni da se kompanija pridržava i poštuje sva pravila. Osim licenci, neovisne kompanije osiguravaju da igre ovog provajdera budu poštene i poštene.
Kako bi dodatno poboljšali sigurnost svojih igara, Play'n GO koristi TST (Technical Systems Testing), dio Gaming Laboratories International (GLI), kako bi osigurali da su njihove igre u potpunosti usklađene s najvišim standardima integriteta i sigurnosti.
Zaključak
Ovaj provajder je ostvario svoj glavni cilj jer se njihove igre sada mogu naći u mnogim online kazinima. Kompanija je privukla pažnju igrača stvarajući uzbudljive online slotove i visokokvalitetne igre. Također su pružili kazino operaterima dobar sistem podrške. Igrači dobivaju igre s izvrsnom grafikom, animacijom i živim bojama, što im omogućava da igraju s kristalno čistom slikom i odličnim sučeljem na mobilnim uređajima, što znači da kompanija prati sve tehnološke inovacije. Također, kompanija nudi velikodušne bonuse i promocije. Sada je na igračima da pronađu najbolji online kazino za sebe i uživaju u igrama ovog provajdera.